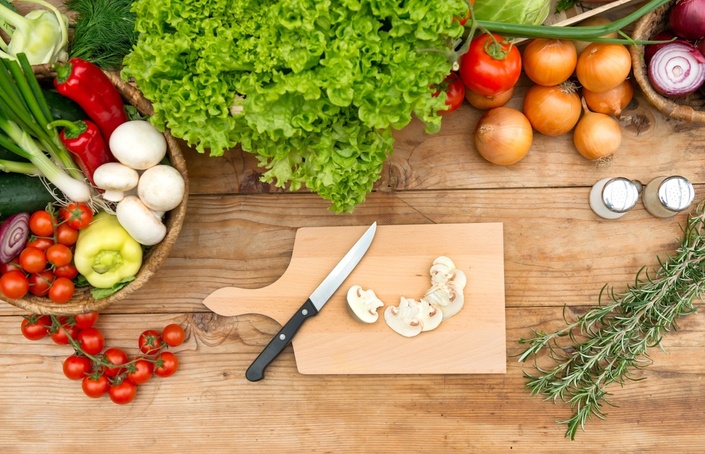 ARCHIVED_The Building Blocks For Sold Out Cooking Classes
Get the exposure you want and the sales you deserve.
How would it change your business if you were confident in your ability to sell tickets for any class you chose to run?
Does this ring a bell?
Feeling Overwhelmed. Your business is running cooking classes, but you're so overwhelmed trying to fill them, you seem to spend more time doing that than actually thinking about your classes.
Unsure of how to move forward. You're doing everything you can think of, but things just aren't taking off...every step seems to be a struggle.
Faced with empty seats. There's nothing worse than putting a ton of effort into a workshop or class and having hardly anyone show up, or barely breaking even when you're working so hard!
Losing your steam. You started out so passionate, and because things have been so hard you're wondering if you're really on the right path…
If any of the above have you catching your breath and feeling like, 'that's me…' you're in the right place.
Remember that bravery is not the lack of fear, but the ability to move forward in spite of fear.
Stop for a moment, and imagine you could…
Create an actionable plan for marketing and sales, one that helps you fill your cooking classes effortlessly, every time.
Hit your financial targets on a consistent basis, taking the worry out of running your own business.
Build and implement a business structure that will allow you to spend more time on what you really love doing -- developing classes and teaching them!
Manage your time and resources with ease to reduce stress and help you find a better work-life balance.
Whether you are feeding or teaching the masses, you can't change the world if you aren't reaching students.
This course is perfect for anyone who teaches or organizes cooking or nutrition classes.
Join hundreds of like-minded vegan cooking instructors who are taking control of their business strategy and enjoying the resulting success!
Why Vegan Mainstream?
Vegan Mainstream has been helping vegan entrepreneurs build successful businesses for close to a decade. We know the passion it takes to work in the vegan business market, and the unique challenges and opportunities that vegan business owners face. The vegan cooking world is expanding exponentially, and we love helping those who want to ride the wave find their feet!
What's Included In The Course….
50 easy-to-follow and engaging online lessons (videos)

7 worksheets so you can convert your learning into action

3-months of access to weekly group Q&A sessions so you can get your questions answered quickly

A 1-1 30-minute personal consult with your instructor, Stephanie Redcross West

Strategies for making your business financially stable

12-months of access to all the course content so you can learn at your own pace
Wondering what kind of support you'll get?

We've got you covered.
Included in the cost of this course is a 1-1 30-minute personal consult with your instructor, Stephanie Redcross West.
Additionally, each week Stephanie will be available for a 30-minute group Q&A session, at which time any student taking the course (within 3 months of registering) can dial in to get their questions answered.
In This Course You'll Learn How To:
Make more money by diversifying your class offerings

Establish incentives and early bird promotions to sell tickets sooner

Find students daily, weekly and monthly

Build effective promotional campaigns

Automate your marketing methods

Create a project plan so you can get the work done

So much more...
Let's take a look at what you'll learn in each module:
MODULE 1: Setting The Strategy
We kick off module 1 with planning. Before we do anything, we need to ensure your business, classes and offerings are designed to help you succeed. Often, selling single classes won't help you meet your financial goals. So here we will discuss not only what your business goals are, but whether you are on track to meet them, and how to structure things so you can make more money doing what you love.
MODULES 2 & 3: Digging Into The Details and Lighting The Flame
For a quick win, these modules address how to impact sales NOW, and some tools you can use to do that. Here we will walk through key tactics that you can implement now, or within the next 30 days. By understanding some critical tools, and maybe even trying a few, you will be better positioned to make a decision in the coming modules on how to use each tool as you learn how to establish your marketing formula.
MODULE 4: Making Marketing & Sales Work For You
Now let's roll up our sleeves and tackle the creation of lasting change as you find new prospects and turn them into students. Getting to know your marketing tools is the first step (hence the focus in modules 2 and 3); however, the key to the financial independence you seek is making these tools work together. In module 4 you will be introduced to the complete marketing formula you need in your business to succeed. Once you understand the formula, we will strategically pick and choose from the tools you learned about in modules 2 and 3, and you will see how your marketing efforts can become an ongoing source for potential customers.
MODULE 5: Ready To Sell: Pulling It All Together
Now that you've learned some key marketing tools, we've discussed your goals, and you understand the marketing formula, it's time to review everything you've learned and turn it into a plan. Here you will create a document that outlines your approach for the next 12 months. This means you will have to make a few decisions as you develop the plan that will help you sell tickets. Once you've created your draft plan, that plan will be reviewed during your 1-1 consult with Stephanie. This is your chance for some personal feedback so you can finalize your roadmap.
MODULE 6: Leveraging Your Time: Getting It Done with Ease
This module is all about how to get things done. With a new plan, purpose and process in place, you will have an impressive to-do list, but we don't want you to get overloaded or overwhelmed. In module 6 we will talk about how you can leverage freelancers, partners, and even your own time to get things done quickly and inexpensively.
MODULE 7: Smarter, Faster, Better: Tracking Results, Optimizing & Testing New Approaches
In this final module, we will talk about the importance of keeping your marketing, tools and approach fresh, and strategies for doing just that! The majority of this course is focused on making sure you have a strong baseline structure in place, but in module 7, we will look at strategies that will serve your business well into the future.
Your Instructor: Stephanie Redcross-West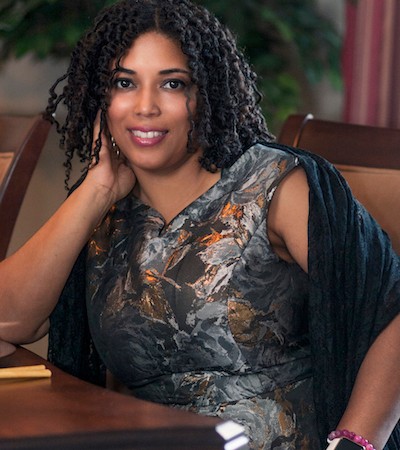 Stephanie Redcross is the Founder and Managing Director of Vegan Mainstream, a unique marketing consulting company especially for vegan entrepreneurs and professionals.
Since 2009 Stephanie has been developing tools, training and support for the brave individuals who are starting and running vegan businesses all over the world. She was well-equipped to do this, with more than 15 years of marketing experience with small businesses and Fortune 500 companies.
Since then Stephanie has been a frequent speaker at vegfest, conferences and even her own bootcamp series. Through these types of engagements, and her day-to-day work with Vegan Mainstream, Stephanie inspires others to turn their vegan passion into successful businesses.
Course Curriculum
Welcome: Getting Started
Available in days
days after you enroll
MODULE 1: Getting What You Want: Setting The Strategy
Available in days
days after you enroll
Frequently Asked Questions
What format is the course content delivered in?
Our course content includes a variety of formats, including online training videos, written materials, to-do lists and case studies.
When does the course start?
Students can enroll in the course at any time; it is designed for you to start and proceed at your own convenience.
How long do I have to complete the course?
The course will be available to you for the 12 months following your sign-up date in case you need a refresher or would like to revisit any of the training. If, after 12 months you still want more time, just email us and we will extend your access for another year for FREE!
What if I need more help, can I get some personalized advice?
This courses come with the a 30 minute consulting session with Stephanie Redcross West, Vegan Mainstream's Managing Director and chief trainer. Once you purchase the course our team will work with you to schedule a time that is convenient for you and Stephanie. If you need additional sessions, you can always book a consult via our online tool https://consults.veganmainstream.com/
How is this course different from other business training courses I can find online?
We work with entrepreneurs who are looking to move the vegan movement forward through successful vegan business ventures. For that reason we look at the business world through a specialized lens, and are able to help people from this unique vantage point. We know there are plenty of business training platforms available online, but what we offer is expertise and experience specific to the vegan business world. We love the passion, determination and commitment of people who want to make this world a better place, and we think that's a pretty amazing thing to support!
Can I get a refund if I'm not happy with the course?
Our goal is to help vegans succeed in business. If you sign up for this course and DON'T find that it helps you, just send us an email in the first 20 days to let us know why it didn't work out, and we'd be happy to give you a full refund.
This course is closed for enrollment.